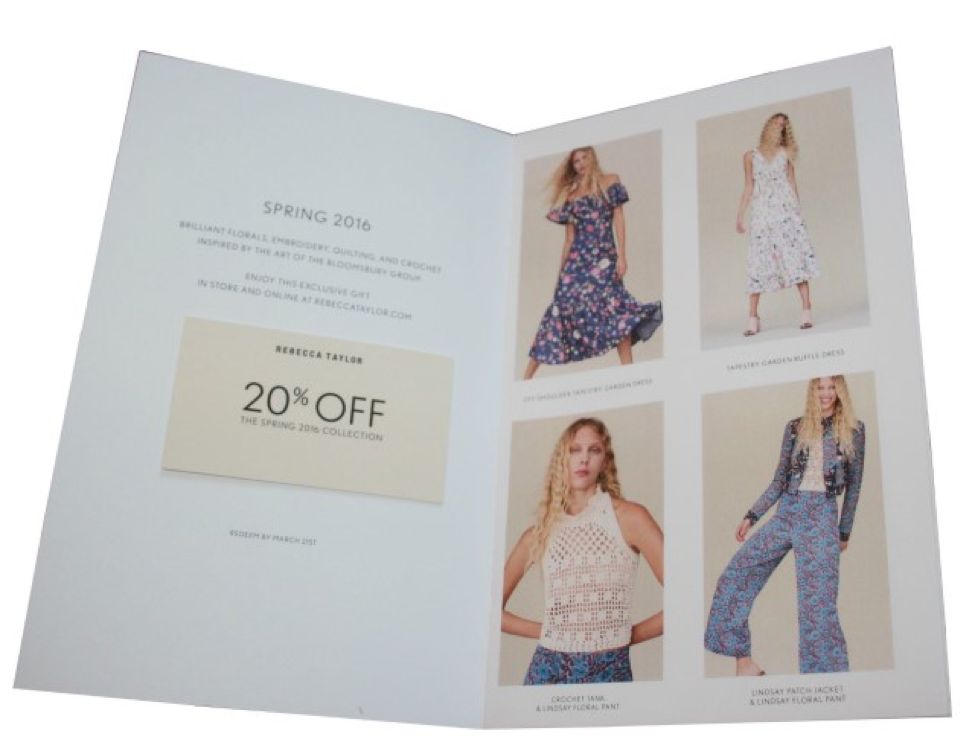 At Sentinel, we enjoy and appreciate every project we produce. Weekly, hundreds of products are created by our team and custom printed for our clients.
Occasionally, we like to highlight certain pieces that stand out as fun to handle and a joy to create. Today, we're highlighting a mailer we produce for Rebecca Taylor. Producing print for such a high-end retailer who creates sophisticated, beautiful clothing is both a challenge and an honor.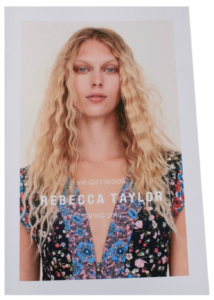 Every quarter, the team at Rebecca Taylor designs a self-mailer that highlights a few of their pieces and contains a gift card. The gift card is affixed within the mailer to invite guests to their retail outlets. All the pieces they design are carefully branded and created with the warmth and feel of their products.
From a production perspective, the mailings and cards are printed and produced with the concern and attention to detail they deserve. The gift cards are produced in a pastel pantone color then soft touch laminated. The booklets (self-mailers) are printed either digitally or via offset on uncoated cover and text to provide the feel and tangibility to represent the brand.
Bringing it all together is the care in handling and delivering to the post office so the Rebecca Taylor clients can enjoy their inspiring styles of clothing.
We hope you enjoy all the pieces we create as much as we enjoy creating them.
Wishing you success through print.