Sentinel Innovation, has partnered with PrintReleaf to reduce the environmental impact of using forest based products. You may be wondering how does this system work? "PrintReleaf helps customers reduce their environmental impact by connecting them to the PrintReleaf Exchange [PRX]: a patent-pending software platform connecting your business to a network of Global Reforestation Projects where you and your customers can plant trees to offset forest consumption (e.g., printing, using boxes and nearly anything made from a tree)".
---

Printing Industries Alliance and Printing Industries of America collectively represent the world's largest printing trade association. Printing Industries Alliance membership represents a broad spectrum of the industry, including:
Digital printers
Sheetfed and Web Offset printers
Flexographic printers
Gravure printers
Binding and Finishing
Mailing and Fulfillment providers
In plant printers
Packaging printers
Screen printers
Website and social media providers
E-book publishers
Premedia providers
Paper and consumable distributors
Printing Industries Alliance is a trade association composed of firms involved in the business of graphic communications in the Northeastern United States.  The Association is committed to promoting the value of graphic communications and increasing the profitability of an ever-increasing number of member firms. The vision of Printing Industries Alliance is to be recognized as the preeminent source of information, programs, services and profit opportunities for printers and related businesses in the Northeastern United States.
We are proud to announce that our CEO, Glen Boehmer is the Chairman of the Long Island chapter.
---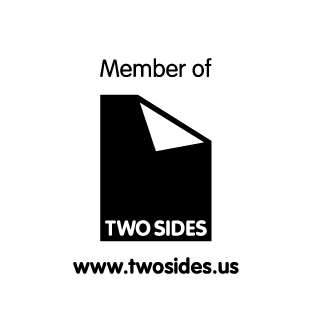 Print and Paper have been the preferred communication medium for over 2000 years. As a company that has been committed to print for more than 158 years, we believe it's our responsibility to inform our friends about the truth regarding the use and sustainability of print and paper.
'Two Sides' is an initiative by companies from the Graphic Communications Value Chain including forestry, pulp, paper, inks and chemicals, pre-press, press, finishing, publishing and printing.  Their goal is to promote the responsible production and use of print and paper, and dispel common environmental misconceptions by providing users with verifiable information on why print on paper is an attractive, practical and sustainable communications medium.
Joining 'Two Sides' allows a company to demonstrate an ongoing commitment to sourcing printed materials from the most sustainable and environmentally friendly suppliers throughout the production process.
The 'Two Sides' initiative delivers facts in a clear and straightforward manner; addressing some of the inaccuracies and issues that surround the industry and reminding us about the unique recyclable and renewable qualities that we enjoy with pulp and paper.
Members of 'Two Sides' seek to minimize and reduce the environmental impact of their business activities so that they contribute to Sustainable Development. The objective being:
• To conduct business in an environmentally and socially responsible manner
• Support and encourage forest certification schemes as well as the practical use of recycled fiber in suitable products
• Employ procedures that are aimed at ensuring the purchase of raw materials from sustainably managed sources
• Measure and manage environmental footprint by eliminating or minimizing negative environmental impacts
• Support the implementation of effective recycling schemes and the minimization, and eventual elimination of Print and Paper waste in landfill
• Improve the sustainability of business operations by measuring and minimizing waste and our use of water and energy
Sentinel Innovation, along with 'Two Sides' remains committed to all that is good with our wonderful industry, ensuring that Print and Paper will remain a versatile, effective and powerful means of marketing and communication, stretching the imagination and imparting knowledge for many years to come.